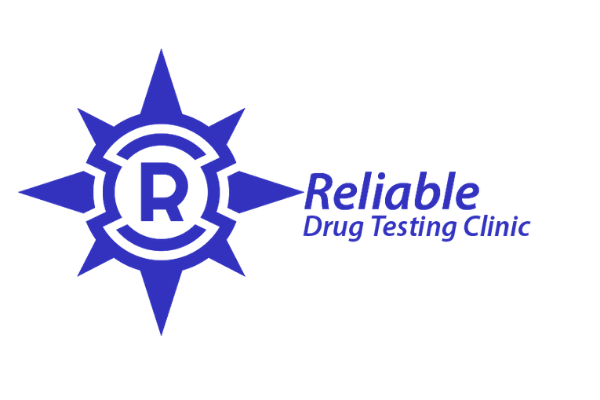 Drug & Alcohol Testing Services
Reliable Drug & Alcohol Testing provides a wide range of options when it comes to drug testing. We provide testing for pre-employment, random, post-accident, and reasonable cause. Testing can be done using any of the following methods:
Urine
Hair
Saliva
Sweat
Blood
We provide both instant as well as lab-based testing and are affiliated with all of the major Government approved laboratories including Quest, Clinical Reference Lab, USDTL, eScreen, Labcorp, and Alere.
Our Testing Services Include:
DOT Testing
Instant & Lab-Based Testing
Onsite Testing (Testing at your facility)
Consortium Management
Drug Free Workplace Programs
Nicotine Testing
MOST Approved (Testing for Contractors & Unions)
Student Testing Programs
Portable X-Rays
Respirator Fit Tests (Quantitative and Qualitative)
Pulmonary Function Testing
Blood Tests
Heavy Metal Testing
Audiometric Tests
Silica Testing
T8 Physicals
DOT Physicals
The Reliable Drug Testing Clinic provides four levels of alcohol testing.
Breath Alcohol Tests
Ethyl Glucuronide (EtG) Tests
Hair Ethyl Glucuronide Tests
PEth Tests (Phosphatidylethanol)
Breath alcohol testing is generally used in post-accident and reasonable cause situations where an individual or employee might either be suspected of being intoxicated or drinking on the job. This type of test measures the blood alcohol content level and is the type of test used by DOT as well as law enforcement agencies. Our technicians are BAT certified.
Ethyl Glucuronide (EtG) testing measures the ethanol metabolites which are formed after alcohol consumption. It identifies alcohol consumption for about the past 3 days. This type of test is urine-based and is frequently used in situations where it has been mandated that an individual refrain from any type of alcoholic consumption. These tests are generally done on a random basis.
Hair Ethyl Glucuronide (EtG) Testing – This test is similar to the urine based EtG test except that it identifies alcohol ingestion through hair follicles for up to 3 months. Hair provides a long-term history of alcohol abuse by trapping biomarkers in the keratin fibers of the growing hair strand. We are the only clinic in this area that provides this test.
PEth Testing – This is a blood test (finger prick) that offers the most objective, sensitive, and reliable method for measuring direct alcohol biomarkers. A positive result is an indication of alcohol exposure for a period of up to 2-4 weeks prior to specimen collection.
     "If your company is interested in starting a drug testing program or if you would like to receive a quote from us based on your current program, call us at one of our two locations below."
Why the PharmChem Sweat Patch?
As you may know….
A number of drugs such as opiates, cocaine and amphetamines are expelled from the system within a relatively short period of time. As a result, urine and other forms of drug testing only capture a "point in time" and drug users can sometimes avoid detection simply because of when a test is administered.
Only the Sweat Patch can detect 24/7 drug usage
over an extended period of time!
Highlights of Sweat Patch
The sweat patch uses sweat to identify drug usage.
It has an absorption pad that acts as a collector and storage device for non-volatile components of sweat.
Any drug that is used while the patch is being worn will be absorbed and stored in the pad and later identified in the lab analysis.
The sweat patch is the ONLY method of drug testing that will detect drug usage on a 24/7 basis over an extended period of time.
PharmChem sweat patches are cleared by the FDA as a specimen collection device and as a scientifically valid procedure for the detection of drugs in sweat.
It has prevailed in many court cases at both the local and federal levels.
Prevailed in challenges to the Daubert Statute.
Scientific articles have been written recognizing it as acceptable for detecting drug usage.
Sylvania Location Hours
To set up an appointment or to find out more about the services we provide, call us at (419) 517-1027
CLINIC HOURS
Monday
9 am to 5 pm
Tuesday
10 am to 5 pm
Wednesday
9 am to 5 pm
Thursday
10 am to 5 pm
Friday
9 am to

4

pm
Saturday
Closed
Sunday
Closed
*On Site Testing Performed 24/7

7135 Sylvania Avenue - Building 2C
Sylvania, Ohio 43560
Phone: 419.517.1027
Fax: 419.841.5153
Partnered Resource:
Data Research